I know what you're thinking. That is not a puppy. He's a six month old Collie/Husky mix, so, technically, a puppy. He's just huge, and he'll get even bigger!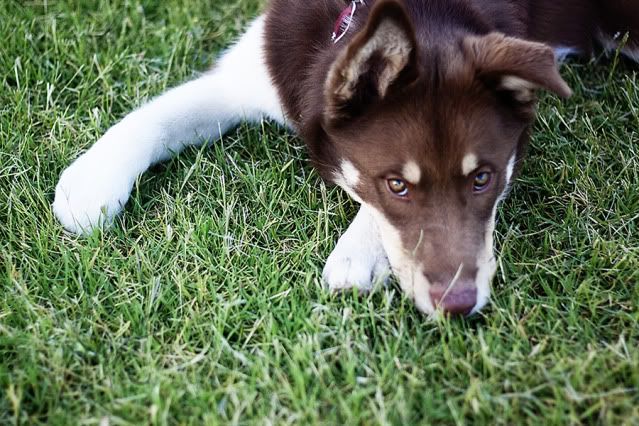 Look at those paws?!?! And, his eyes!!!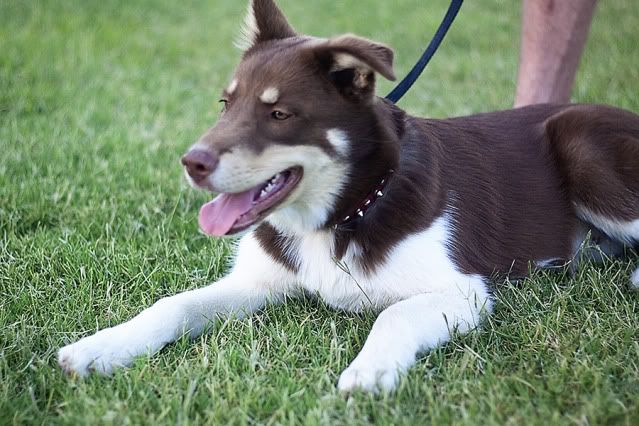 We couldn't have asked for or found a better dog! He's potty trained, obedient, and so good with our boys. He just follows them around and let's them pet him at their will. He likes to go on walks, and, after a few rough nights, he now sleeps in his kennel no problem! We love our Drake!