Speaking of golf and Father's Day...I thought it was time I shared this mini session I did as a Father's Day surprise!
Getting the tee ready...
Practice swing...
And, kill it!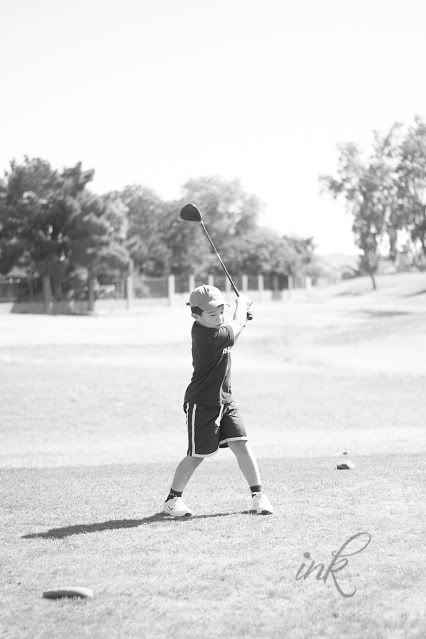 Then we headed over to the putting green. But, not before getting a shot in the golf cart first!