I was absolutely in love with the light we were getting this day!!!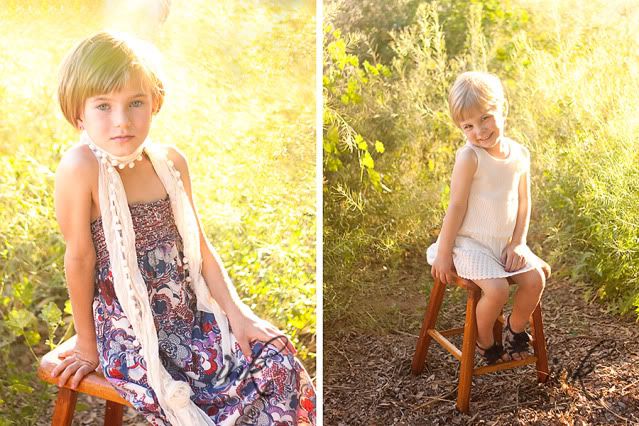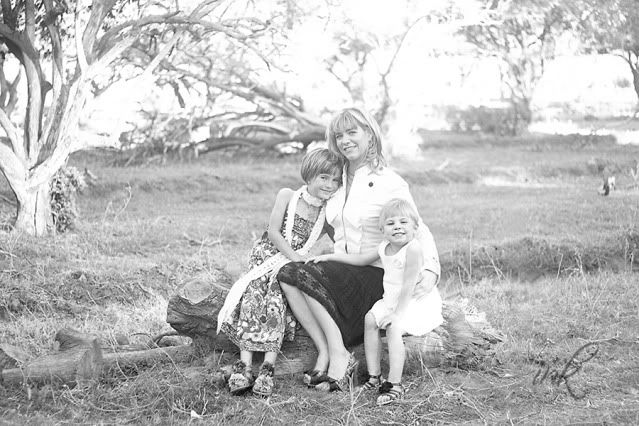 We picked a few grapefruit!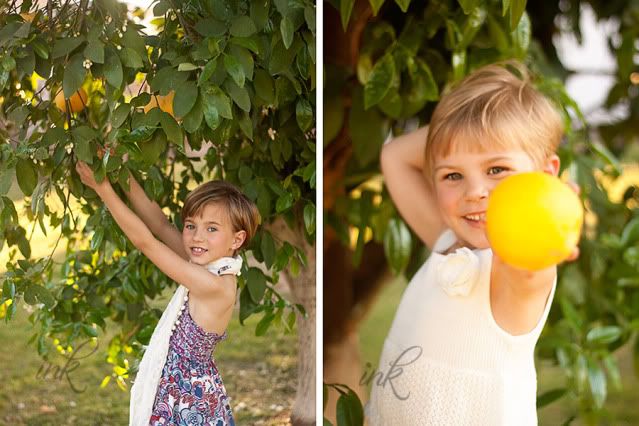 I wish you guys could smell these blossoms! Heaven.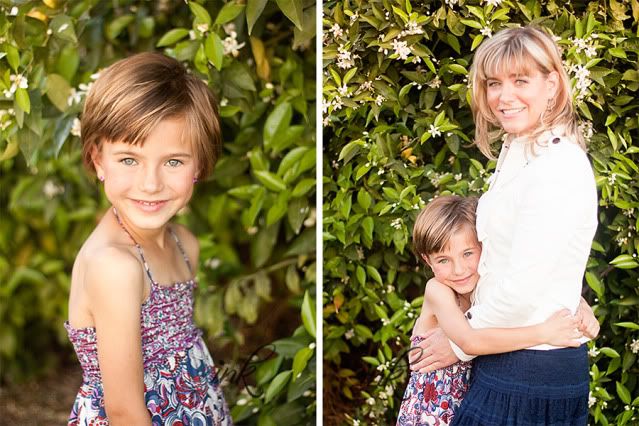 The girls' Momma brought some fun things along...like bubbles!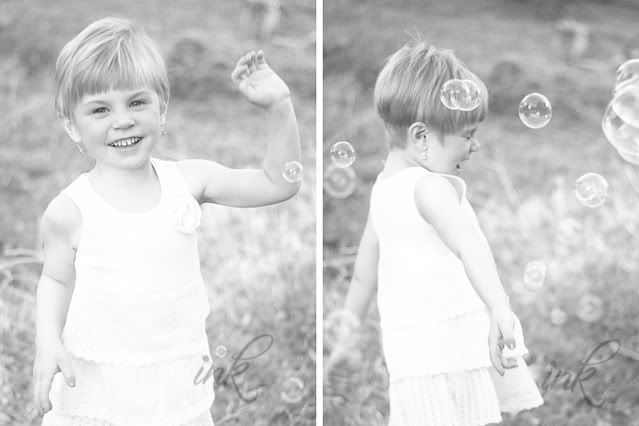 And, these super cute pink umbrellas!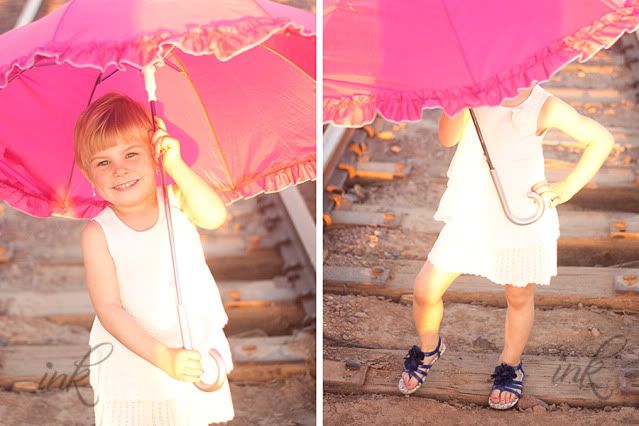 Quite by accident, but the thing I love most about this picture (besides beautiful Ava) is her sister's shadow.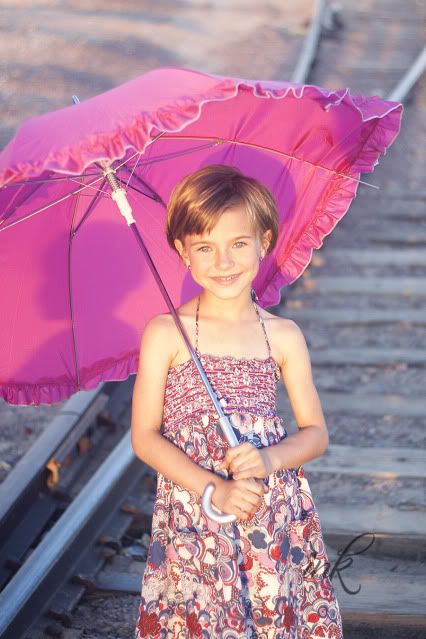 Probably my favorite from the whole session!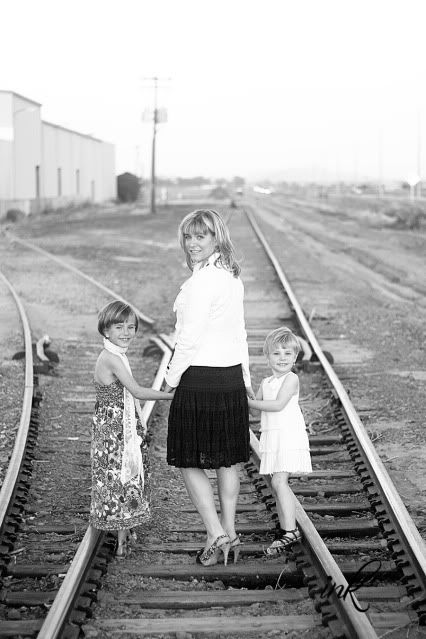 Thanks girls!!!