This shoot turned out to be my most exciting yet! Not only are the pictures amazing, but it turned out to be quite the adventure.
A week or so ago I asked a friend if we could use their property for a photo shoot. They were kind enough to let us, and I was so excited! After we finally figured out how to get in. Trying to avoid the barbed wire as much as possible. (Thanks to Kelli who finally found the small gate opening.) We begun to set up shop. Only to realize their was a heard of cattle now coming toward us. Although I don't know if they consider 10 a heard. Anyways, they were huge, and had horns. So we made are way back. I begrudgingly decided to knock on the door, and ask what we should do. My friend said "oh you just need to shew them away. You might even need to give them a little push." I'm sure my look was a sight to see when I said "and they won't push back? Even the one with the horns?" She said no they were females, and they really like to eat the grapefruit from the trees. Also that they were just very used to humans. We however were not so used to them. But we decided we would stay anyways and give it a whirl. I am so glad we did.
Here is the teenager. I call her that because she isn't quite as little as the baby (which was so cute), but you could tell she wasn't full grown either.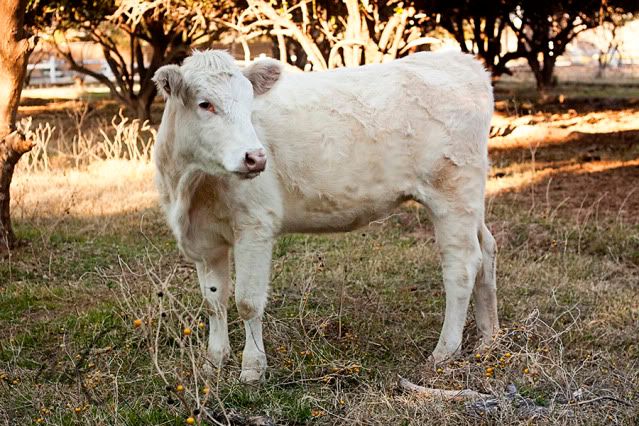 We thought maybe if we threw a few grapefruit (thank you Patrick) they would go away. That plan quickly backfired when they wanted more. So we decided to scratch that, and carry on with pictures. At one point they were completely surrounding us. So I put my mean face on (yes, I have one. Just ask my kids.), and shewed them away. Which didn't work as well as planned.
Eventually it must have been dinner time. Because they all left at once . We were grateful for the peace, and the lack of excrement.
Now with out further ado. The absolutely beautiful pictures.
I was so excited to finally be able to use the beautiful bamboo bench I picked up.
There were these beautiful berries (which I'm sure are not eatable) everywhere. They made for such yummy pictures. Here they are watching the sun as it began to set. It cast the most beautiful yellow glow across the entire field. YUM!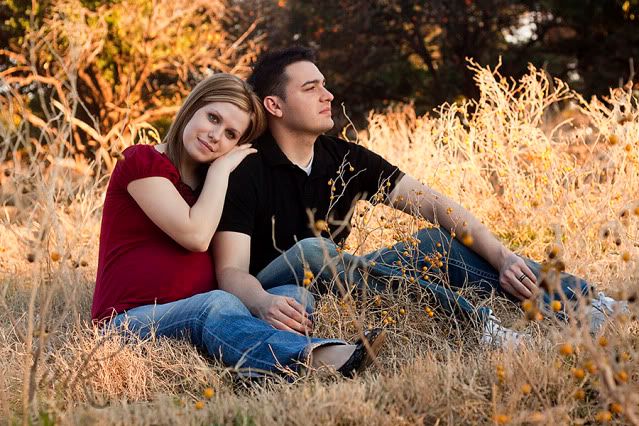 Maybe my favorite. I don't know yet!