What is a concept shoot you ask? A concept shoot is a shoot that has an intended message. In this case I would call it
vintage styled weddings
in the
dessert
of coarse. Something I am hoping to shoot a lot more of!
This experience was a lot of fun! I learned how to make it rain in AZ. All you have to do is plan a concept shoot, and it will rain...pretty much all day. It was so cute Ginger left me a message Saturday morning it went something like "I hope your not freaking out about all the rain? I'll be there rain or shine!" When I listened to her message it made me smile. I was glad to have a small team of wonderful people on my side. Thank you to every one who helped out.
The wonderful
Kayleen
- Hair & makeup.
The fabulous
Amanda
- Flowers.
The beautiful Ginger - My model, and a dear friend.
It had been raining off and on all day. I was a little panicked about the location. I had a few places in mind but hadn't finalized where we were going until we were already driving. I made a last minute executive decision to go ahead and drive to the white tanks. At first I begun to regret my decision. As soon as we got there is started to rain again. Thankfully it subsided after about 5 minutes. Looking down on the valley there was nothing but dark clouds and a rainbow, and we got some really fabulous shots!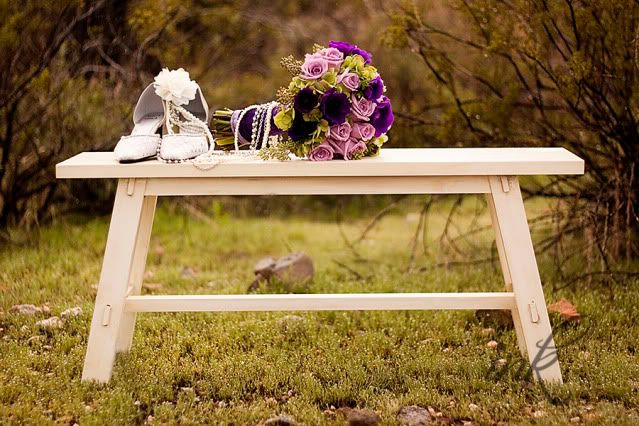 Because of all the rain we've had the dessert was actually the greenest I have ever seen it.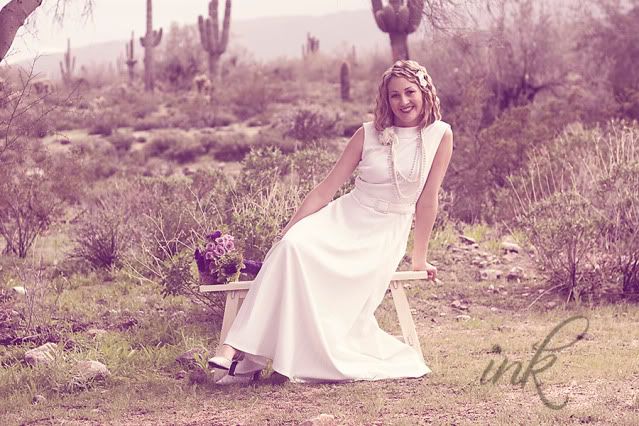 These next two are my favorites. I love how classy and timeless she looks in this one.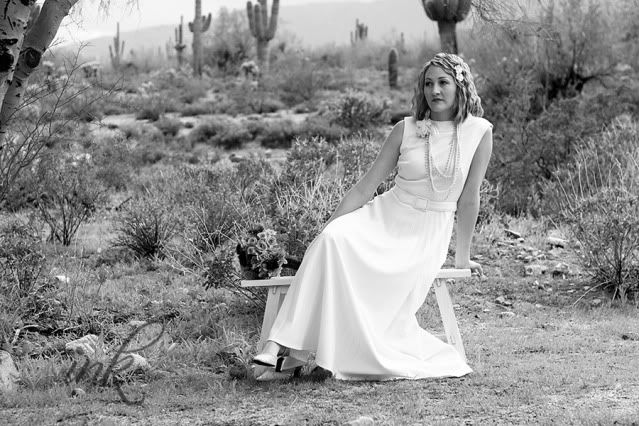 So...so...beautiful in this one.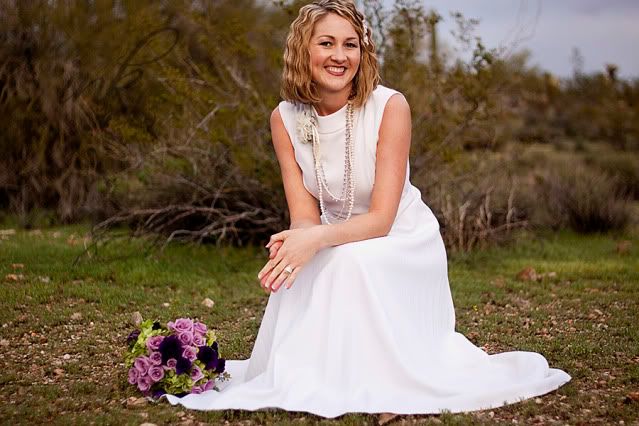 I bought this dress a while ago at an antique store. Right when I pulled it off the rack I knew exactly who I wanted to wear it. I was so happy she obliged. It didn't have a size (lucky for me it fit Ginger perfectly), and I couldn't find the designer anywhere on line. The only thing I could gather is that it was from the late 50's - early 60's.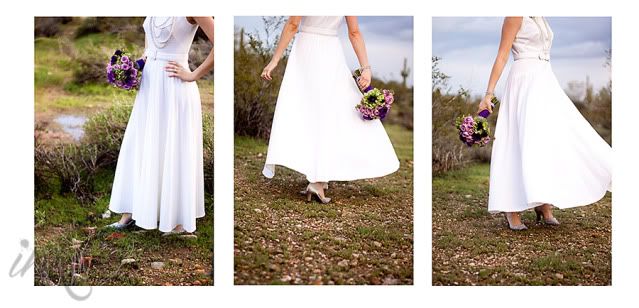 When I saw the puddle of water above I knew we had to get it into a photo. What do you think?
Some more beauties...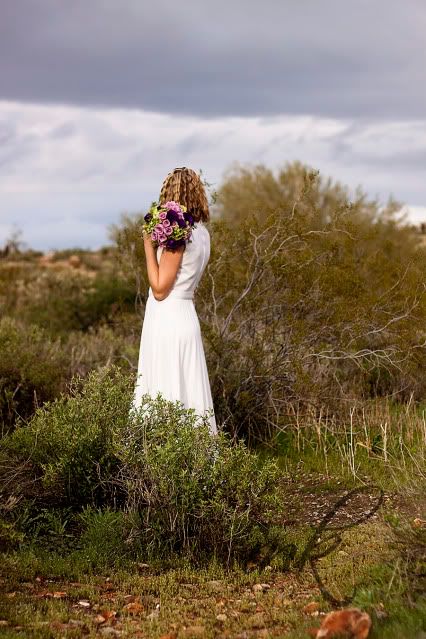 After we were done there we had a little bit of sun light left. We decided to stop on the side of the road and take a few more. It was crazy. To the east there was nothing but dark gray skies, and to the west the sky was crystal clear. The sun had begun to set, and it cast the most perfect golden color I have ever photographed. There is no photo shop done to this picture. Pretty amazing huh?
It reminds me of the wizard of OZ. If Dorothy were getting married of coarse. Thanks again to everyone for all of your help. I had so much fun!