Except he would probably point out that he was not wearing pants this day.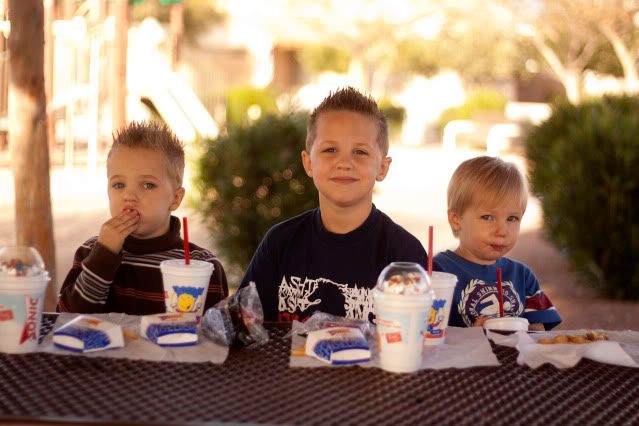 Have no fear he is clothed. It's just that living in Arizona leaves you the comfort of wearing shorts in January, and eating ice cream too.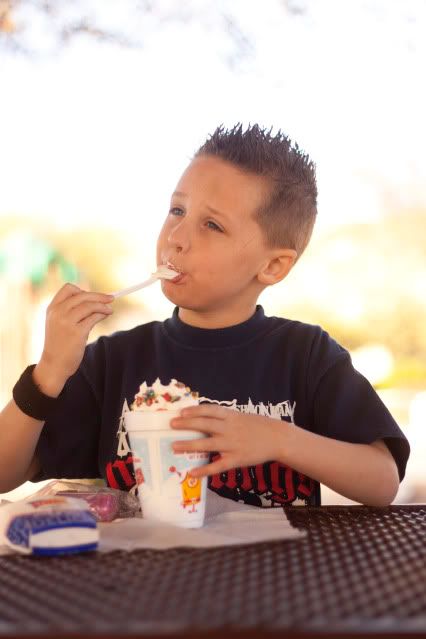 Although it did get a little nippy in the shade. So they moved over to the sunny spot. Which afforded me a great golden sunny backdrop.
I am so proud of my Mr. Smarty pants (My eldest). He received all E's (the equivalent to A's) this quarter. He was also given a
Character Counts
award. So to celebrate we picnicked sonic, and had celebratory sonic blast. He is such a great example to his brothers, and we are so proud of him.