Your pictures are on their way, but I thought I would tide you over with a few more.
So, So, Cute!
I love the way they are sitting in this one.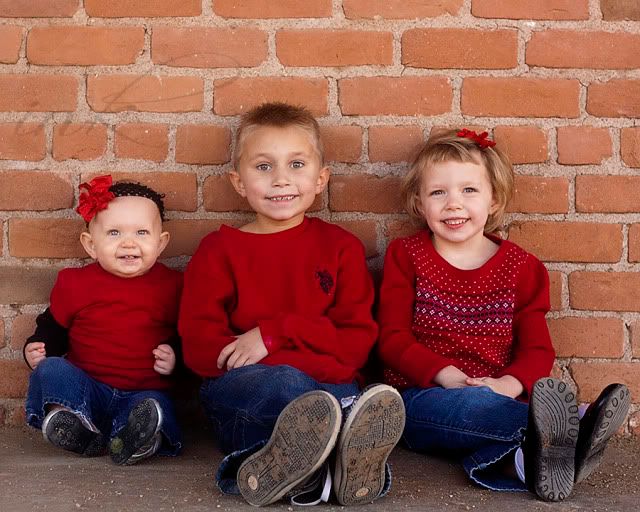 Sometimes I want to squish these two cuties, stick them in my purse, and take them home with me.
I digress...
their Mommy would really miss them.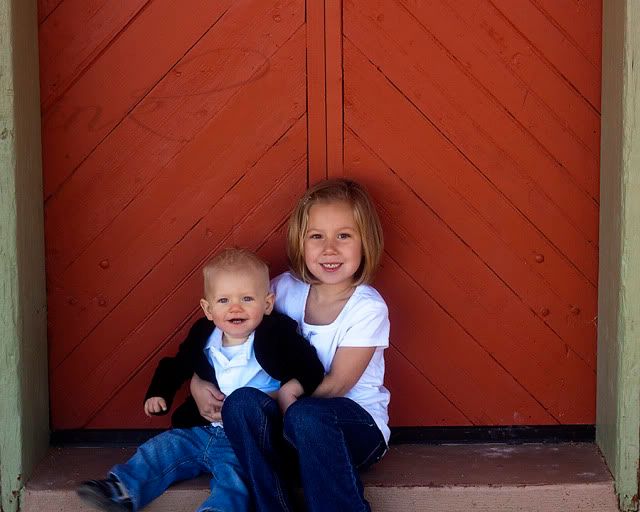 I L-O-V-E this green & red...
and their blue eyes...
and their bows...
and that long blond hair...
and...
Can you tell I'm girl hungry?