When we first talked of doing pictures Mrs.S said it was usually an awful experience for her family. Somebody usually had a melt down, or it was to hot, etc. I told her not to worry we would just have fun. Have fun, I think we did. The kids were quite relaxed throwing pennies in the fountain, blowing bubbles, hiding, and scaring each other. Of coarse this makes for very candid shots but I think it shows their personalities great. Here is a sneak peak.
Cute little Parker, he's so reserved. I think it shows here.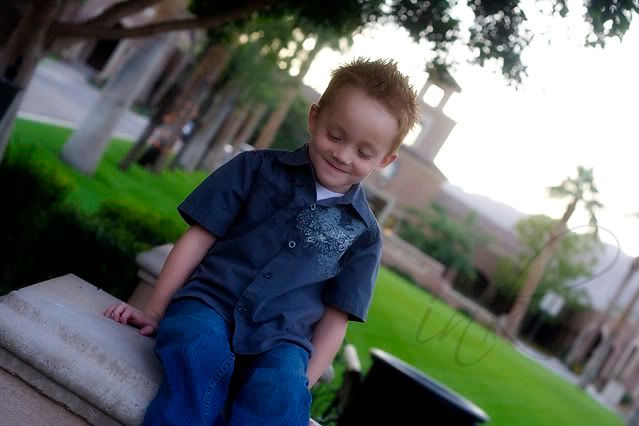 Quite the contrary, Miss S and her Dad are not reserved at all. It shows in their personalities flawlessly.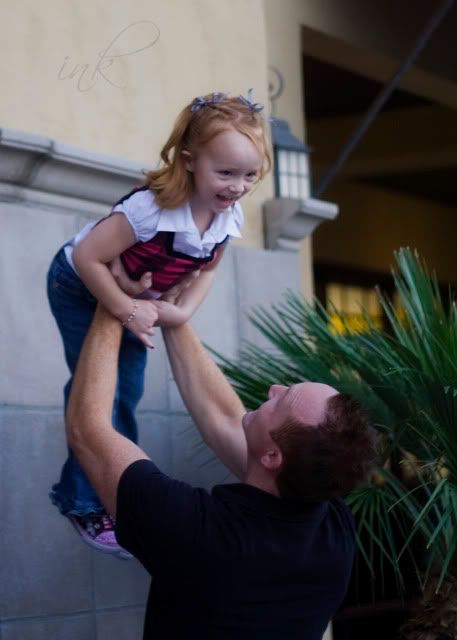 We found this cute little walk way, and though I think they were quite done with pictures. They all humored me anyways. I think we got some great shots. Thanks guys!